San Diego Condo Mania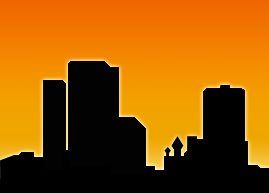 San Diego Condo Mania
The Best Way to Browse the San Diego Condo Market!

San Diego and the surrounding areas and neighborhoods offer a diverse selection of condos, lofts and townhomes. Hi, I'm Greg Cummings with Canter Brokerage. My team has been specializing in the San Diego area condo, loft and townhome market since 2008 and can help you save time locating the right condo and negotiating the best possible deal. Please contact me for more information about our services or about any of the properties listed here.

Browsing the San Diego Condo Market made easy! We've grouped condos, lofts and townhomes available for sale in San Diego into their communities so you can search for condos by communities, city, area, price and styles.
Featured Community

Scan the skyline for a tall building in the Columbia District of downtown San Diego, and you're probably looking at Electra. It is the tallest residential tower in the area, standing at 43-stories high. The first thing you'll notice is the old facade of the historic San Diego Gas and Electric building that has been integrated into the exterior of the building.

The elegance and style of this tower is hard to miss as you step into the massive lobby. The amenities include 24 hour ...
Featured Community

The Legend in the East Village neighborhood is a baseball fan's dream come true because it is the only full service luxury high-rise in the United States to be located inside a ballpark. The 23-story building has two rooftop decks from where you can catch an aerial view of the game at Petco Park.

Amenities at The Legend include a garden deck and barbecue, 24-hour gate attendant, concierge services, spa, pool, steam and sauna room, and a fully-equipped fitness room.

From ...
Featured Community

You'll have fabulous parklike views in the beautiful gated community of Black Horse in La Jolla Farms. Situated on Torrey Pines Mesa, at the Western edge of the University of California San Diego (UCSD) campus, the complex of 121 townhomes resembles a Tuscan village.

A significant amount of common area exists at Blackhorse, without the burden of on site recreational facilities. However, it is only a short walking distance to excellent recreational facilities at the adjoining ...
Featured Communities
Featured Cities
Featured Areas
Featured Listing: MLS # 170021238

1 Bedroom / 1 Bath ... List Price: $425,000

Unit #: M423
9245 Regents Rd. LA JOLLA CA 92037

Community: REGENTS LA JOLLA

Every day is a vacation at Regents La Jolla! This well maintained penthouse unit features 15ft high ceilings, fresh paint throughout, new flooring, fireplace in the living room, private balcony, walk-in closets, washer/dryer, central heating/air & access to resort like amenities. Amenities include a business center, two resort style pools with spa & cabanas, fitness center w/fitness classes, ...

Listing Courtesy of Greg Cummings of Canter Brokerage
Got Questions?

We got answers! Contact Us!

And, when you are ready to take the next step we are ready to help you find the right condo at the right price!
The Fair Housing Act prohibits discrimination in housing based on color, race, religion, national origin, sex, familial status, or disability.

Last Updated: 2017-04-29