San Diego Condo Mania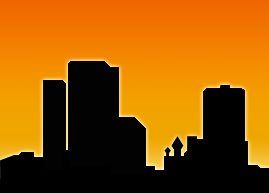 San Diego Condo Mania
The Best Way to Browse the San Diego Condo Market!

San Diego and the surrounding areas and neighborhoods offer a diverse selection of condos, lofts and townhomes. Hi, I'm Greg Cummings with Canter Brokerage. My team has been specializing in the San Diego area condo, loft and townhome market since 2008 and can help you save time locating the right condo and negotiating the best possible deal. Please contact me for more information about our services or about any of the properties listed here.

Browsing the San Diego Condo Market made easy! We've grouped condos, lofts and townhomes available for sale in San Diego into their communities so you can search for condos by communities, city, area, price and styles.
Featured Community

In the heart of Downtown San Diego's luxurious Marina District, Atria on Market is the essence of urban living. This inviting two building 5-story low-rise, just a block from upscale Ralph's Signature supermarket, features 9ft. ceilings, contemporary European-style cabinetry, and stainless steel appliances.

Gated security, workout facility with state of the art equipment, BBQ area, and business center are among this community's many amenities. Enjoy the evening city lights while ...
Featured Community

Scan the skyline for a tall building in the Columbia District of downtown San Diego, and you're probably looking at Electra. It is the tallest residential tower in the area, standing at 43-stories high. The first thing you'll notice is the old facade of the historic San Diego Gas and Electric building that has been integrated into the exterior of the building.

The elegance and style of this tower is hard to miss as you step into the massive lobby. The amenities include 24 hour ...
Featured Community

The hip and happening East Village district in Downtown San Diego wouldn't be what it is without The Mark condos. Located just a few blocks away from the iconic Petco Park, this 33-story tower (with some townhomes as well) has many plush amenities to enjoy, such as a dedicated fitness center, concierge services, 24-hour doorman security, hot tub and spa, pool, and recreation area. There is also an urban courtyard which has a sundeck, BBQ area, cabanas, and a huge grassy park-like ...
Featured Communities
Featured Cities
Featured Areas
Got Questions?

We got answers! Contact Us!

And, when you are ready to take the next step we are ready to help you find the right condo at the right price!
The Fair Housing Act prohibits discrimination in housing based on color, race, religion, national origin, sex, familial status, or disability.

Last Updated: 2016-10-01